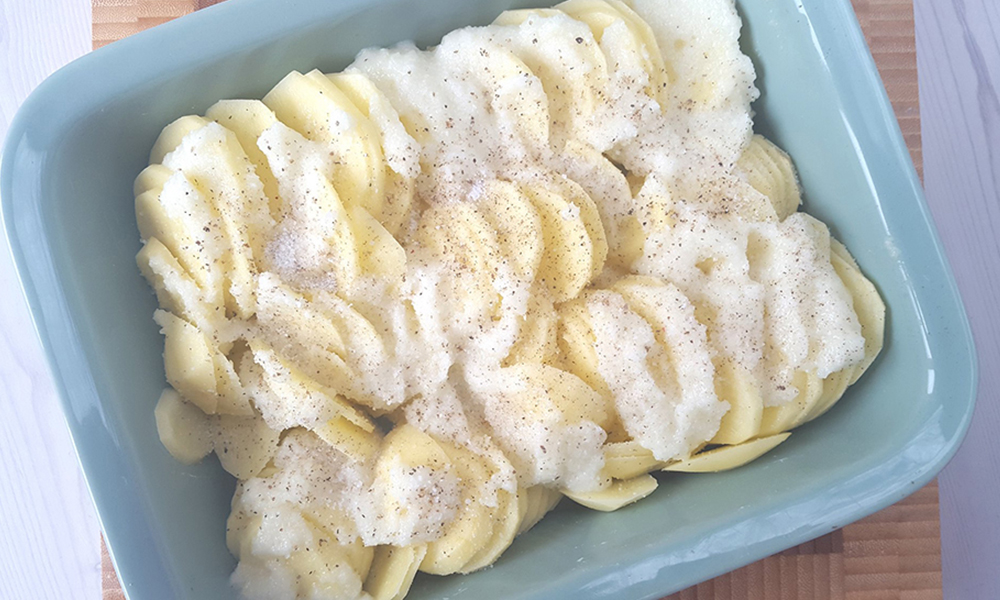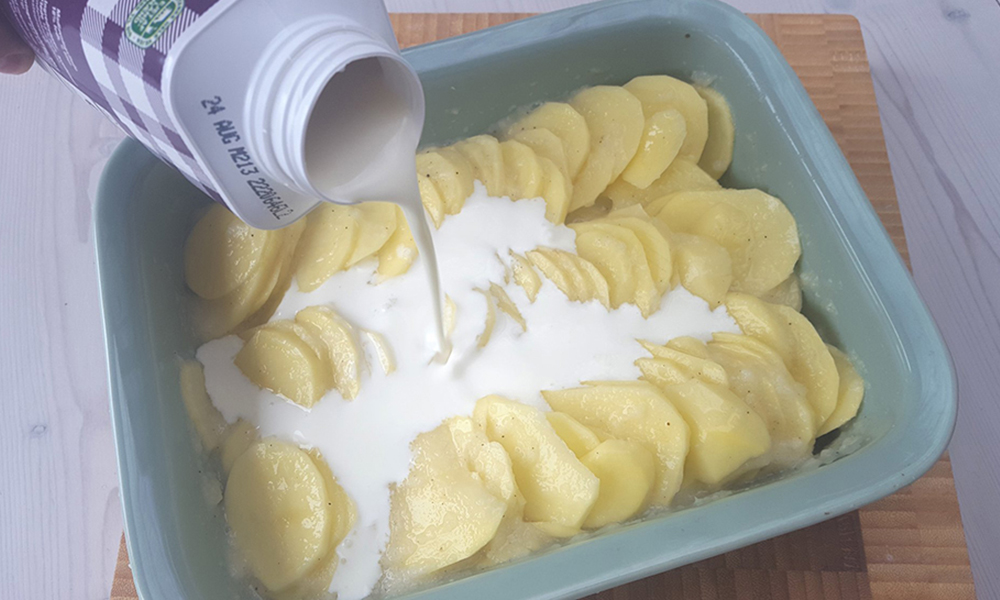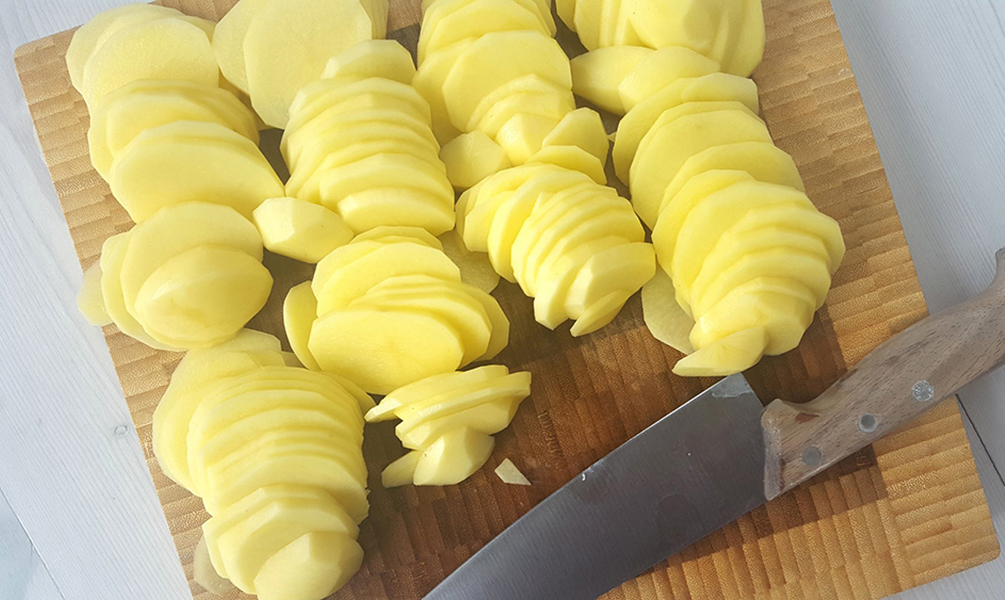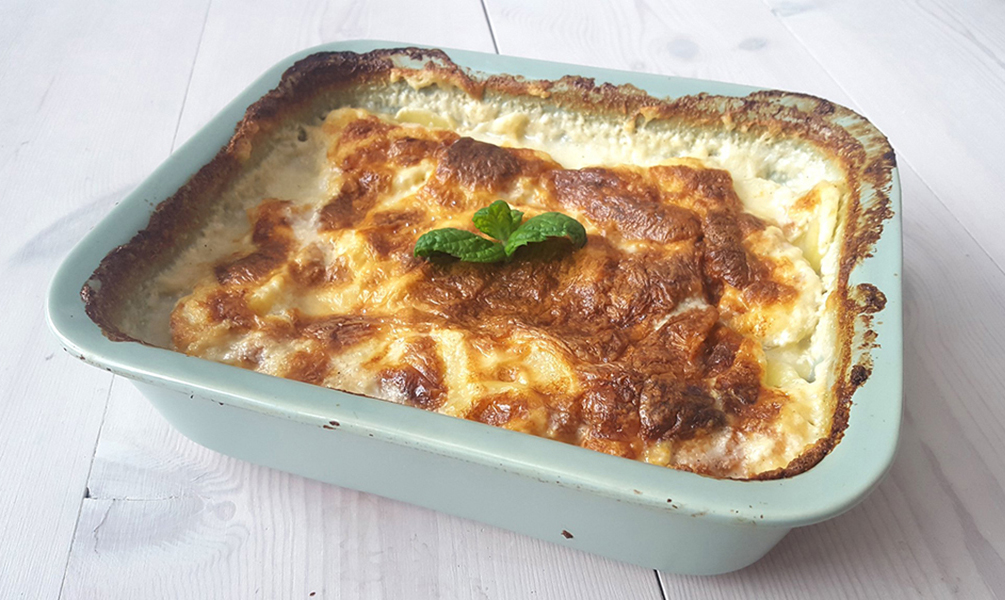 Recipe
This is a classic Danish dish which I'm sure the culinary masters will roll their eyes over, but it's delicious and easy to make.
Ingredients
1.2 kg Potatoes

2 Onions, large

500 ml Half & Half cream

100 ml Heavy Cream

1-2 tbsp Salt

Pepper
Instructions
1.

2.

Cooking

60 minutes

Wash and peel the potatoes.,Cut the potatoes into thin slices (about 1 mm or 1/20 inch thick). You can with advantage use a food processor or grater if you have one.,Peel the onions and dice them. You can also blend them, if you think that is easier.,In an oven proof dish; Mix the potatoes, diced onions, salt and pepper. If your oven dish doesn''t have a non-sticking coating; coat the inside with some butter or oil.,Pour the light-cream over the potatoes.,Cook the potatoes for about 1 hour at 200 C (400 F). Sometimes, the cream will bubble-up a little bit; use a tablespoon to stir in the potatoes so that you avoid a mess in the oven.

3.