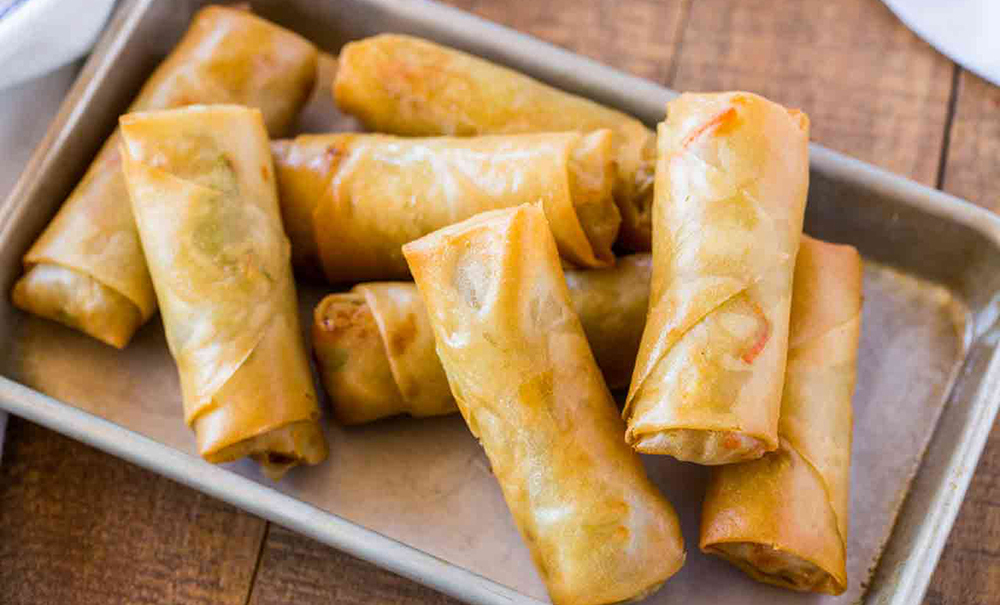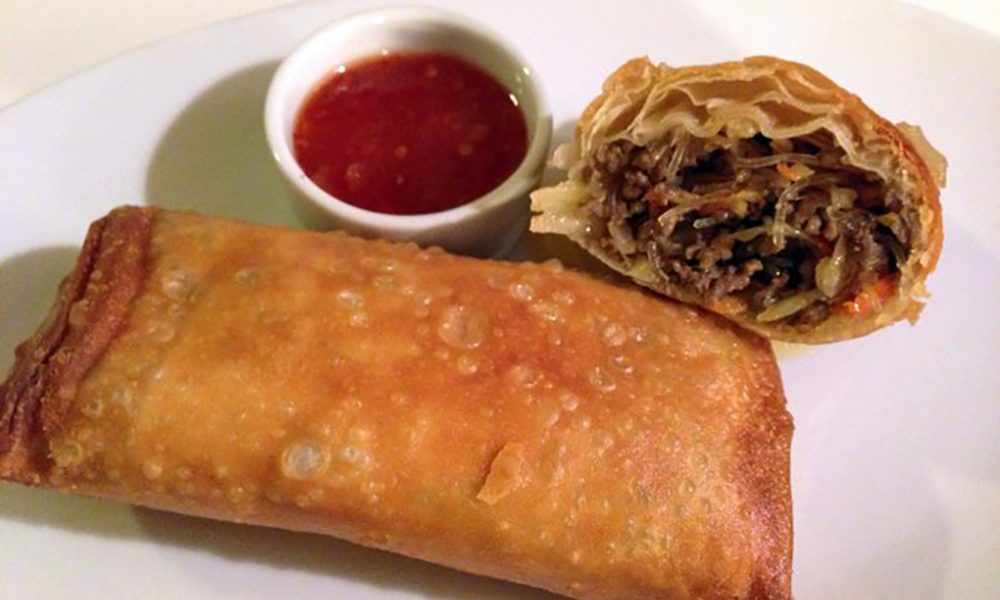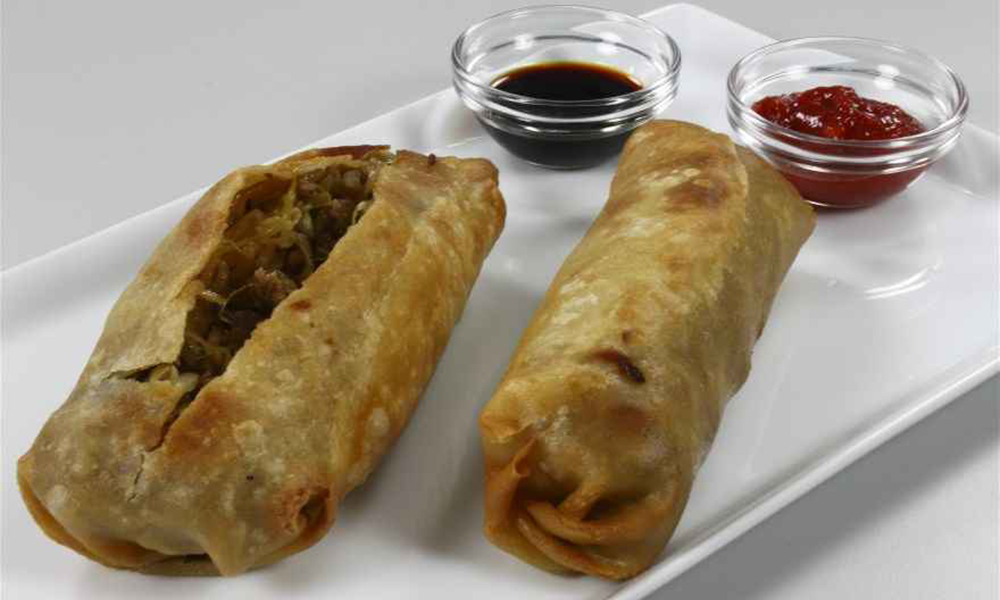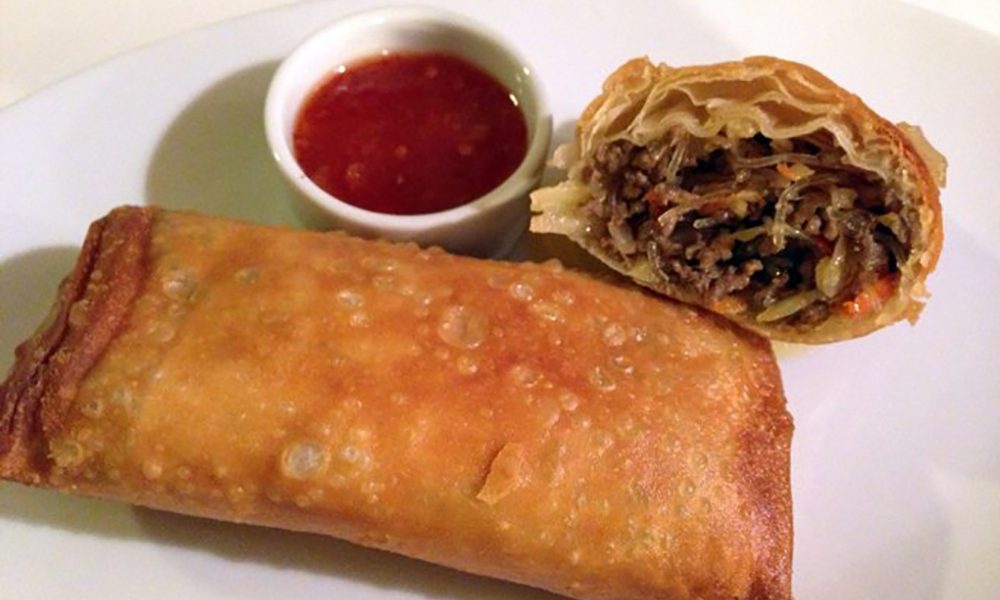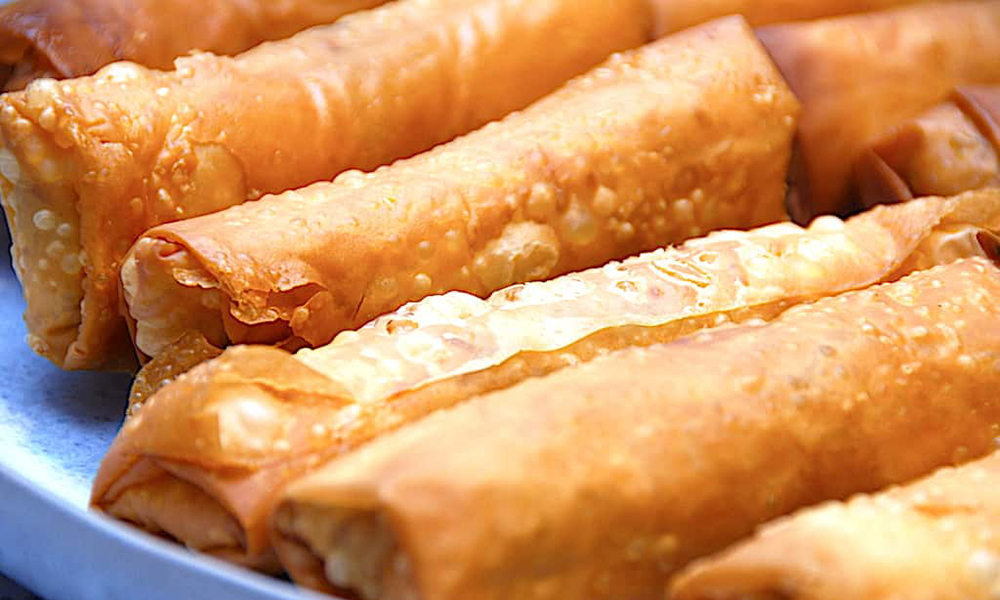 Recipe
Just buy the wrappers... just not worth making them...
Ingredients
1 Leak and/or spring onion, julienne

200g Savoy cabbage, julienne

1 Onions, chopped fine.

1/4 lbs Carrot (julienne)

1 can Bamboo shoots

Bean Sprouts

200g Mushrooms

200g Ground Beef

Salt pepper

Soy sauce

1 tbsp Cornstarch

Garlic, crushed/minced

1 Egg
Instructions
1.

2.

Cooking

10 minutes

Cook the meat and strain the fat. Sauté the vegetables over low heat until everything is soft… Add the spices and soysauce and towards the end add corn starch at the end to eliminate moisture.,Add 1-2 tablespoons of filling (depending on wrapper size) towards the edge of the wrapper and bend in each side on a diagonal and seal all the sides with an eggwash.,The oil should be @ 180 degrees Celsius and the rolls should be fried for 5-7 minutes or until they are golden brown and delicious.

3.